Natural Treatment Options for Alopecia Areata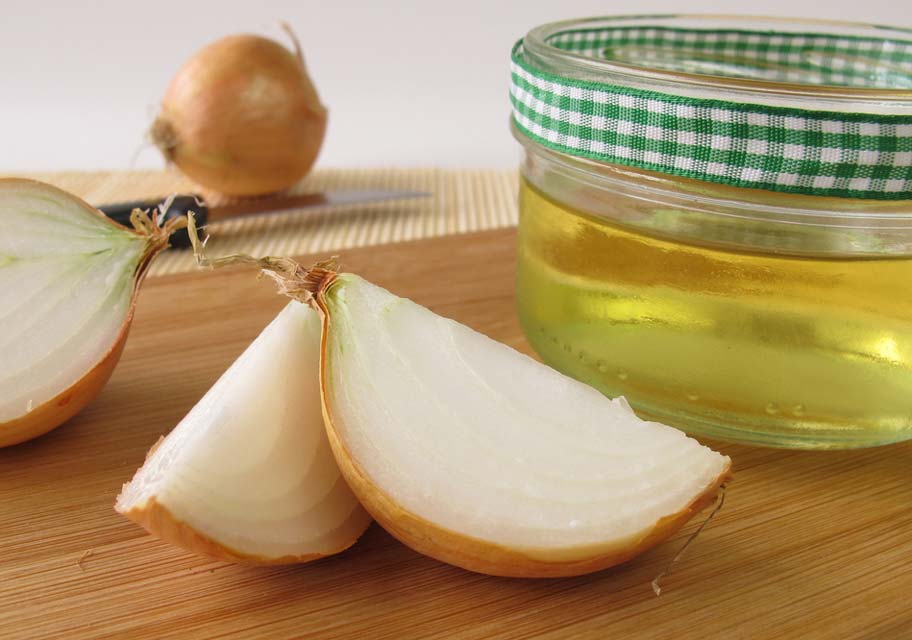 Very few clinical trials have been conducted to measure the success of alternative, complementary, and natural treatments for alopecia areata. Those that have been published, however, do show positive results for some CAM therapies.(438)
These include:(438-440)
Acupuncture
Hypnotherapy
Massage
Topical Herbal Treatment Options for Alopecia Areata
TOPICAL HERBS FOR
ALOPECIA AREATA, ALOPECIA TOTALIS, AND ALOPECIA UNIVERSALIS
AGENT
HOW IT WORKS
EVIDENCE OF BENEFIT
SIDE EFFECTS
RECOMMENDED
DOSAGE OR USE
Azelaic Acid

Question: What is azelaic acid?

Answer: A topical medication, azelaic acid is a natural compound found in whole grains and also produced in the body from oleic acid. It is a potent 5-alpha reductase inhibitor (which can help with other types of hair loss too).(134)

Question: Can azelaic acid help regrow hair in people with alopecia areata (AA)?

Answer: In a comparative clinical study involving patients with patchy alopecia areata, azelaic acid induced complete hair regrowth in over 53% of participants, comparable to those who were treated with the topical immune-modulatory drug anthralin.(138)

Question: What are possible side effects caused by topical azelaic acid?

Answer: Possible adverse side effects from azelaic acid include:(134)

Hypopigmentation
Rash
Skin inflammation

Daily application of topical cream (20% concentration)(138)
Garlic Gel combined with Betamethasone Valerate

Question: How can garlic help with alopecia areata (AA)?

Answer: Garlic gel combined with corticosteroid can help regulate the immune system.(139)

Question: Can garlic gel help regrow hair in people with alopecia areata (AA)?

Answer: Results from a 3-month randomized, double-blind, controlled clinical trial involving 40 adult patients with alopecia areata suggest that phytochemical constituents in garlic may be an effective treatment. Of those treated with the combination steroid betamethasone valerate and garlic gel cream, 19 of 20 had moderate to good regrowth, and it was significantly better than regrowth induced in the participants who used the cream containing the steroid alone.(139)

Question: Does topical garlic gel have any side effects?

Answer: In the clinical study, no adverse side effects were reported.(139)

Garlic gel, 5% with betamethasone steroid; applied twice a day(139)
Onion Juice

Question: How can onion help with alopecia areata (AA)?

Answer: Sulfur-containing crude onion juice may help modulate immune response.(140)

Question: Can topical onion juice help regrow hair in people with alopecia areata (AA)?

Answer: Produced significant hair growth in both men and women in a two-month placebo-controlled clinical trial. Results were significantly better in male study participants.(140)

Topical liquid applied twice daily(141)
Thyme Oil

Question: How can thyme oil help with alopecia areata (AA)?

Answer: Thyme oil has antibacterial, antioxidant, antimicrobial, antiseptic, and anti-inflammatory properties, all of which may help boost the immune system.(118)

Question: Can topical thyme oil help regrow hair in people with alopecia areata (AA)?

Answer: In one randomized, controlled clinical trial the topical use of thyme oil mixed with other essential oils improved hair growth in patients with alopecia areata.(118)

Standardized extracts containing 0.6-1.2% of volatile oil(118)
Herbal Supplements for Alopecia Areata
Other herbs that have traditionally been used both topically and in herbal supplements to treat inflammatory hair loss include:
Drynaria - Large tropical ferns, drynaria are also known as basket ferns. The rhizomes (horizontal underground stems) are used in oral tinctures or scalp lotions to stimulate hair growth and improve hair strength.(98, 142)
Ginkgo - The long-living Ginkgo biloba trees are found in Asia, Europe, and the United States. Leaves are dried and milled for herbal formulations that are known to increase circulation to scalp, are rich in antioxidant flavonoids, and also exhibit anti-inflammatory effects. The recommended dosage for ginkgo supplements to help with hair loss is 40-60 mg tablets 2-3 times a day.(98, 143)
Disclaimer: This website is not intended to replace professional consultation, diagnosis, or treatment by a licensed physician. If you require any medical related advice, contact your physician promptly. Information presented on this website is exclusively of a general reference nature. Do not disregard medical advice or delay treatment as a result of accessing information at this site.